PORTUGAL - BEST ENGINEERING CONSULTANTS 2017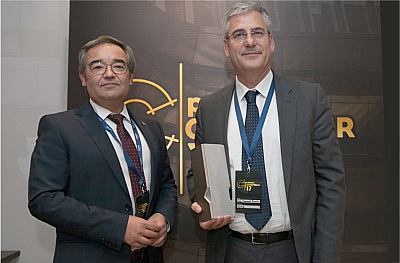 Every year the "Construir" magazine awards several prizes to Portuguese companies and individuals, in recognition for their effort, talent and achievements within the engineering and construction industry.
At this year's 10th edition, COBA was nominated in two categories: Best Engineering Design, with the "Foz Tua" Dam Design, and Best Engineering Consultants. We were honoured to win in the category of "Best Engineering Consultants 2017"!
This award reflects the commitment and effort of an entire team that, through perseverance and spirit of sacrifice, was able to overcome obstacles, reap the benefits of its accomplishments and earn the acknowledgement of its peers.
Lx, 30 Nov 2017