PORTUGAL - LEADER SME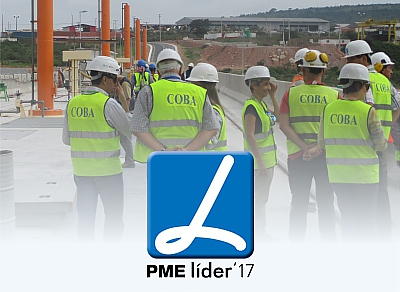 Also during November, COBA – Consultores de Engenharia e Ambiente, S.A. was distinguished as Leader SME (PME Líder) by IAPMEI, the Portuguese institute for support to small and medium-sized enterprises and innovation.
This status is a corporate reputation label created by IAPMEI to distinguish the merit of national SMEs with excellent performance based on best rating and economic & financial indicators.
A set of benefits is associated with this award, such as increased access to financial products and a network of services, enables a privileged relationship with bank institutions and comprises a quality certificate for companies in their relationship with the market.
Lx, 30 Nov 2017