PORTUGAL WATER AWARDS 2017 – KHOLOMBIDZO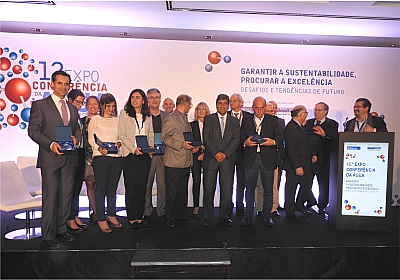 COBA was distinguished in the Category "Services" of the Portugal Water Awards 2017, promoted by the journal "Jornal Água & Ambiente" and the Portuguese Water Partnership. These awards reward internationalization initiatives and distinguish the best projects undertaken abroad by Portuguese companies.
The Kholombidzo Hydro Electric Power Plant Feasibility Study was the first project awarded to COBA in Malawi, a country in an African region where the company has actively been seeking for new business opportunities. As such it is a project of particular relevance, not only because it is a first experience in a geography where the company wishes to affirm itself, but also due to financing by the African Development Bank, a multilateral institution that promotes several projects in the region.
The contract was awarded after a tendering process that involved a pre-qualification phase with very strong competition from leading international companies in the energy sector, such as Fitchner, AECOM, Poyry, Norconsult and Norplan.
LandCOBA – one of the Group's companies - was responsible for the acquisition of base mapping, resorting to satellite images and LIDAR surveys.
The training component of the project involved a two-week visit to Portugal of senior Malawian officials. Several meetings were held with relevant entities of the Portuguese energy sector (EDP, REN, ERSE ...), with the purpose of presenting the national panorama of the sector and establish contacts for possible future cooperation.
The Project was developed using BIM technology, which is at an initial phase of implementation in the company and made it possible to assess, for the first time, the potential and productivity gains associated with this tool. Finally, mention to the selection of the project as one of the 50 runners-up, in a universe of 400 applications from 50 different countries, of Bentley's Be Inspired Awards, in the Power Generation category. This event acknowledges the advances made in the use of BIM in design, construction and operation of infrastructures.
Lx, 30 Nov 2017