GERMANY - INTERNATIONAL SOCIETY OF PHOTOGRAMMETRY AND REMOTE SENSING HANNOVER WORKSHOP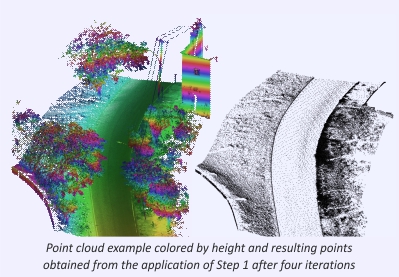 Luís Gézero, collaborator of LandCOBA and currently engaged in his doctorate research at the Faculty of Sciences of the Lisbon University, presented two posters at the Annual Workshop of the International Society of Photogrammetry and Remote Sensing (ISPRS), held in Hannover, Germany, between 6 and 9 June. The topics covered were "AN EFFICIENT METHOD TO CREATE DIGITAL TERRAIN MODELS FROM POINT CLOUDS COLLECTED BY MOBILE LiDAR SYSTEMS" and "THE REGISTRATION METHOD OF POINT CLOUDS COLLECTED BY MOBILE TO DEAL USING SOLELY STANDARD LAS FILES INFORMATION".
These interventions substantiate LandCOBA's trend for continuous and systematic knowledge acquisition and follow-up of the state of the art in its fields of activity, and reveal its capability to interact with its peers at the highest national and international forums.
These papers have already been published and are available in the International Archives of the Photogrammetry, Remote Sensing and Spatial Information Sciences.

Lx, 30 Nov 2017