BRAZIL – PAVEMENT PROJECT IN MATO GROSSO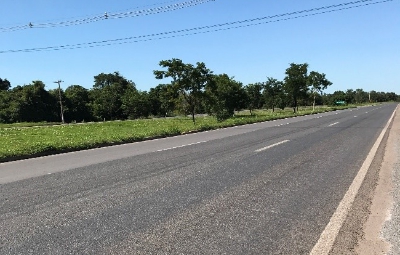 CONSULSTRADA was responsible for the preparation of the Pavement Project integrated in the detailed engineering design for the Fluidity Works of Rodovia dos Imigrantes BR-070. This road infrastructure is also designated as the ring road of the City of Cuiabá, which is the capital of the State of Mato Grosso, Brazil.
Since the geometric design has necessarily to safeguard connections with the existing layout, in particular in its surroundings, as well as to maintain levels as approximate as possible to the existing ones, due to the other components of the highway, in particular drainage devices, the design of new pavement structures revealed to be the most efficient solution.
Heavy vehicle traffic is very high on this road, which in itself implies that the structures developed in this project should have substantial thicknesses. In order to minimize the thicknesses of bituminous layers, design options fell upon semi-rigid pavements.

Lx, 30 Nov 2017