SENEGAL - COBA Group at the 9th World Water Forum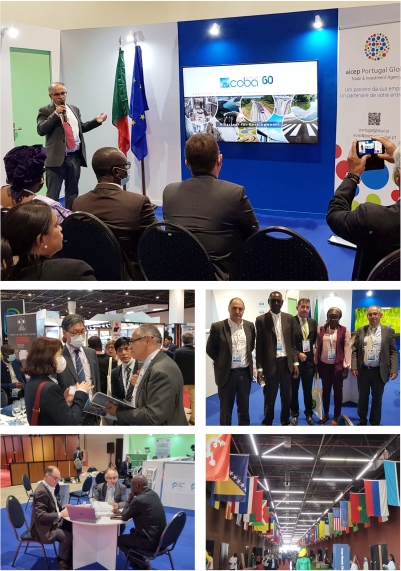 The COBA Group participated in the 9th World Water Forum which took place from 21 to 25th March 2022 in Dakar, Senegal, under the theme "Water Security for Peace and Development". Mr António Pereira da Silva and Mr. Vicente Rodrigues integrated the official Portuguese representation organized by the Portuguese Embassy and AICEP. This important world event was attended by the Minister of the Environment and several public Portuguese institutions from the water sector, as well as a large delegation from Portuguese-speaking countries.
With a prominent presence in the Pavilion of Portugal, COBA participated in a session that included the presentation of the company's expertise in the water sector, with special focus on its experience in the West African region, attended by some of the region's major clients in the water sector. COBA also collaborated in the presentation of the results of the Gambia River Water Resources Plan (studies prepared in Consortium), held at the OMVG (Organisation pour la Mise en Valeur du Fleuve Gambie) Pavilion.
In this context multiple contacts with current and potential clients and partners in the region were developed and consolidated, both within the Forum and through visits to institutions and companies based in Dakar.

Watch COBA's institutional video here
Lx, 29 Mar 2022